ANSWERING
ALL YOUR
FAM™ FAQs
We like to keep things simple.
Having a Freedom Annual Membership has its perks! Not only do you join a huge family of photographers and videographers but you are gaining a partner on your team and in your studio that wants the absolute best for you!
We know you might have some questions about the terms and conditions before you sign up or maybe you are considering ending your FAM™ membership for a bit.
We have gathered the most popular questions from over the years hoping this will answer all your questions!
Unlimited events per month
Unlimited images per order
Dedicated account handler with a dedicated small team of editors
Use FAM™ credits for Photo AND Video Services
How long is my FAM subscription in a contract for?
Freedom FAM™ contracts are 12 months terms and auto-renew automatically.
If I'm not happy with my edits do I still have to pay for it?
Our goal is to learn your editing style so well that you won't have edits you aren't satisfied with.  In the event that you receive a catalog, you aren't happy with, our account handlers are available to discuss the revisions you would like to see and submit a re-edit for you. 
How do I cancel my subscription during my trial period?
All memberships have a 30-day or 3 order (whichever comes first) trial period. You can cancel your membership during your trial period with no questions asked.  If your trial period has expired, your account will be eligible to cancel your auto-renew 90 days before your 12-month term ends.
What happens if I go over my allowance?
Your business is booming! High-fives to you! We'll be in touch to let you know your credits are getting low and you'll be able to purchase additional credits at the same rate as your FAM™ membership! We never want to penalise you for shooting more than you thought!
What if I don't use all my allowance?
GREAT QUESTION! The huge savings and faster turn around you receive from being a part of the FAM is a pretty sweet benefit, but typically people find they go over before they fall short.
We are unable to rollover credits to future plans as we hire our team based on projected workflows for the year so this would leave us out of pocket.
Once my FAM subscription ends can I still submit orders to Freedom for editing?
Absolutely, but unfortunately, you'll miss out on discounted pricing, select services and faster turnaround time.  
Due to COVID, I have no weddings this year therefore no need for my FAM, can I cancel?
This year has been nuts! We absolutely understand how hard this pandemic has hit our industry.  That being said, please get in touch with us so we can go over your options.
If I want to cancel my subscription now, can I sign back up later on?
Absolutely, if you would like to move forward with canceling your subscription or placing a non-renewal request, let us know and we can set it up for you! Once your account has been canceled we can also set up your subscription to start back up at a future date of your choice. 
My client portal shows my renewal date is coming up but I might cancel. What steps do I take to cancel my subscription?
We require a 90-day notice to process your non-renewal, please get in touch with us at least 90 days before your next renewal date so we can process your non-renewal request. 
If I want to stay on the FAM™ do I need to tell you guys before my renewal date?
No, all subscriptions auto-renew so no action is needed from you! Your credits will reset on your renewal date! Keep on enjoying your Freedom.
Why do I have to give a 90-day notice if I don't want my contract to automatically renew?
In order for us to keep our turnaround time as fast as possible, we make hiring decisions based on the number of active FAM subscriptions so we can place our FAM members with a select group of editors.  If you happen to miss the 90-day notice, please get in touch with us ASAP as there is a $250 penalty for not providing a 90 day notice. 
I'm within the 90 day notice period and would like to cancel my subscription. How do I submit my non-renewal/cancellation request?
We are so sad to see you go but we understand there are reasons it may not be a good fit for you at this time.  Email MEMBERSHIPS@FREEDOMEDITS.COM requesting to complete the FAM™ Cancellation Request form.
If you still have questions, get in touch with our Membership Team at memberships@freedomedits.com
Do you think Vanessa Joy, Ben Hartley and Devin Robinson would have time to build their business if most of their day was spent on editing?
I mean, maybe! They are incredible, but they'd be tired. But they're smart so they outsource to Freedom so they can focus on what matters most. When you join the FAM™ we are so proud to be on your team and partner with you to deliver the best images and experience for your clients.
ALICIA FROM MERAKI PORTRAIT
"Thank you from the bottom of my heart. You are literally … saving my soul.
I absolutely dread editing weddings and it sucks so much passion out of me. Having you edit is making me love my craft again more and more and focus more on my couples and the experience I am giving them … rather than the BS of editing when I dread it. Thank you. Seriously. Life changers!"
kami olavarria
"I was really scared to start outsourcing my editing – I had been playing around with the idea for over a year, reached out to several other companies, and wasn't impressed and didn't feel comfortable with any of them. My life CHANGED when I found Freedom Edits. My business had grown to a point where I could not take it all on alone…For the first time in several years, I feel supported in running my business.  I now have the time to give my clients the attention they deserve, invest in the areas of my business that often get ignored, not to mention I'm getting galleries back to my couples faster and better than ever! Freedom has changed my business in a short time.  I now feel like I"m running a sustainable long-term business! THANK YOU FREEDOM FOR GIVING ME MY LIFE BACK! I LOVE YOU!"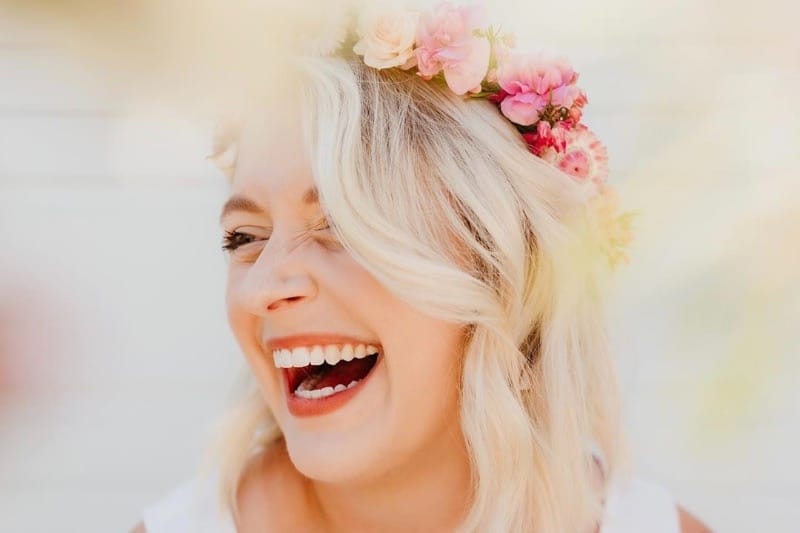 GABRIEL CONOVER
"Freedom offers a professional and hands-on experience for photographers who just can't handle their workload on their own or frankly just want to work fewer hours. The freedom team puts a lot of effort into matching your unique editing style and evolves and changes with you. They are highly responsive, friendly, and super passionate about making their clients feel appreciated. I honestly could not ask for a better experience and I will continue to use them indefinitely. Literally, their name says it all. If you are searching for freedom, you know where to go."