Getting the most out of Freedom is easy when you join the FAM™
Choose a plan that will provide you with the most Freedom. Our plans are built for photographers and videographers in all different stages of their career. From limited bookings or a booming studio with events every weekend, you have the freedom to choose what works for you.
With the FAM™ there is no cap on the amount of images/minutes per order, nor is there a cap on the amount of orders you can send over in a day. Total Freedom to use your credits whenever, however you want!
Unlimited events per month
Unlimited images per order
Dedicated account handler with a dedicated small team of editors
Need access to Photo AND Video Editing services? Upgrade to our Dual Services FAM™ at no additional cost.
The benefits start right here.
It's not just about more time. It's about more business and best of all, more dolla dolla bill$ ya'll!
BUT, we know you really want to know what being a part of the FAM™ actually gets you.
Already part of the Freedom Family? Log into your Freedom Client Portal and upgrade today!
Annual Membership vs. A La Carte
(PSST. An annual membership saves on average $1,700 per year)*
Best if you book a limited amount of sessions or average 20 weddings annually
5 -7 day turnaround for Edit
15 day turnaround for Video
10% OFF Additional Credits
Best for studios shooting year round events wanting to include culling and editing
5 -7 day turnaround for Edit
15 day turnaround for Video
25% OFF Additional Credits
Best for 50 or more weddings or events or if you offer photo and video services
5 day turnaround for Edit
15 day turnaround for Video
30% OFF Additional Credits
Best for large studios with 75 events a year or if your studio has an associate team
5 -7 day turnaround for Edit
15 day turnaround for Video
30% OFF Additional Credits
Basic Photo Edit
A La Carte Pricing
FAMplus™Pricing
Advanced Photo Edit
A La Carte Pricing
FAMplus™Pricing
House Photo Edit
A La Carte Pricing
FAMplus™Pricing
5-min Video Highlight
A La Carte Pricing
FAMplus™Pricing
10-min Video Highlight
A La Carte Pricing
FAMplus™Pricing
15-min Video Hightlight
A La Carte Pricing
FAMplus™Pricing
Freedom to spend your credit however and whenever you want.
Choose a plan that fits the amount of credits you'll need per year

Once enrolled your account is loaded with your total amount of annual credits and you decide when and how you want to use them.

Each Freedom service is given a credit value (ie 200 images with a Basic edit is 200 credits and 200 images with an Advanced edit is 350 credits)
Wishing you had a Portfolio Video like Ben Hartley? We'll make one for you!
Want to send us your video edits as well as your photos to edit? No problem! Upgrade to Dual Services Bundle for free!
Choose Plan
Decide which of our membership plans provide the most Freedom in your business and personal life. With several options to choose from, finding the plan that works for you has never been easier.
Use Credits
Look at the Pricing Guide and order precisely what you need for each session you send us. Just like your Starbucks order, you can get an extra shot on the day you need it.  Need culling or advanced edits? Your credits will cover you.
Shoot Video and Photo?
Adding Video to your studio services?  Ensure consistency across both mediums by adding our Dual Services Bundle to your membership at no additional cost.
Enjoy Freedom
Outsourcing editing should never come down to a decision of finances.  You have the Freedom to choose – no order limits or minimums – just the editing you need when you need it. 
Do you think Vanessa Joy, Ben Hartley and Devin Robinson would have time to build their business if most of their day was spent on editing?
I mean, maybe! They are incredible, but they'd be tired. But they're smart so they outsource to Freedom so they can focus on what matters most. When you join the FAM™ we are so proud to be on your team and partner with you to deliver the best images and experience for your clients.
ALICIA FROM MERAKI PORTRAIT
Thank you from the bottom of my heart. You are literally … saving my soul.
I absolutely dread editing weddings and it sucks so much passion out of me. Having you edit is making me love my craft again more and more and focus more on my couples and the experience I am giving them … rather than the BS of editing when I dread it. Thank you. Seriously. Life changers!
kami olavarria
I was really scared to start outsourcing my editing – I had been playing around with the idea for over a year, reached out to several other companies, and wasn't impressed and didn't feel comfortable with any of them. My life CHANGED when I found Freedom Edits. My business had grown to a point where I could not take it all on alone…For the first time in several years, I feel supported in running my business.  I now have the time to give my clients the attention they deserve, invest in the areas of my business that often get ignored, not to mention I'm getting galleries back to my couples faster and better than ever! Freedom has changed my business in a short time.  I now feel like I"m running a sustainable long-term business! THANK YOU FREEDOM FOR GIVING ME MY LIFE BACK! I LOVE YOU!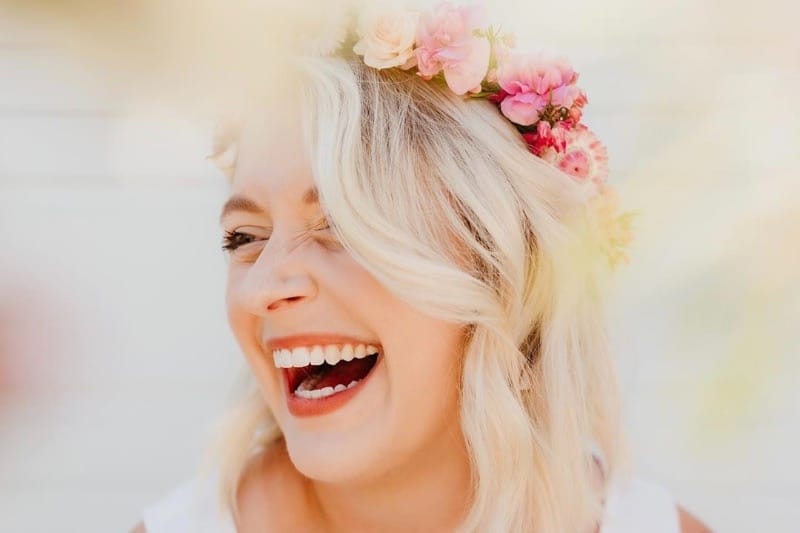 GABRIEL CONOVER
"Freedom offers a professional and hands-on experience for photographers who just can't handle their workload on their own or frankly just want to work fewer hours. The freedom team puts a lot of effort into matching your unique editing style and evolves and changes with you. They are highly responsive, friendly, and super passionate about making their clients feel appreciated. I honestly could not ask for a better experience and I will continue to use them indefinitely. Literally, their name says it all. If you are searching for freedom, you know where to go."
What happens if I go over my allowance?
Your business is booming! High-fives to you! We'll be in touch to let you know your credits are getting low and you'll be able to purchase additional credits at the same rate as your FAM™ membership! We never want to penalise you for shooting more than you thought!
What if I don't use all my allowance?
GREAT QUESTION! The huge savings and faster turn around you receive from being a part of the FAM is a pretty sweet benefit, but typically people find the go over before they fall short.
We are unable to rollover credits to future plans as we hire our team based on projected workflows for the year so this would leave us out of pocket.
Can I add culling on a case by case basis?
Absolutely! Our FAM membership is super flexible.
You simply get a credit allowance per year and you can use that allowance however you see fit! Want culling for half your jobs? No problem! Want some orders advanced editing and some basic? No problem!
You're able to keep track of your remaining credit allowance in your client portal so you can always see how many you have remaining for the year too, so everything's super transparent!
I am currently using A La Carte - Am I able to switch over to the FAM™?
Hell yeah! Just send us an email and your account handler will reach out with the contract and family details. Soon you'll see faster turnarounds and little extra money in the bank!
Ready to find freedom? Then let's do this…
Look, Family is a big commitment and we know we may not be the right fit YET.
Maybe you are still growing your studio and worry you don't have enough work coming in to commit to the monthly minimum?
Don't worry, we are here cheering you on as you build your business! We won't ever sign you up for something you won't use. If you're curious, we'd still love to talk you through the breakdown. Often our clients didn't realize what a great fit it works out to be, especially with all the added benefits.
Unlike joining other families, you get to try us out for 28 days. If it ends up not being a great fit, no worries, just pay for what you have used thus far and we'll cancel the remaining payments. This rarely happens as we're pretty sure you are going to love us!
We know change is hard.
Maybe you are comfortable paying per order with Freedom, or perhaps you are outsourcing elsewhere and want to know what it's like to feel like part of the family, not just another number in their job cue. We know it takes time and commitment to make a switch. Joining the FAM™ is simple, quick, and most of all, designed to save you time and money. We've got your back.